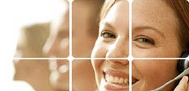 INGSU LOGISTICS CO., LTD.
Contact:Ms.Haoki
WhatsApp & WeChat:
+8613827272175

Q Q:2087258157
Skype:ruiliang183
Express, door to door services from China to Myanmar
What are the advantages of our company's express business from China to Myanmar?
1 / From the price point of view, INGSU's Myanmar express price is affordable. Compared with other courier, our express priceis half cheaper.
2 / Express delivery service is for small and medium-sized goods.
INGSU logistics company carries machinery, electrical, electronics, construction equipment, clothing, textiles, daily necessities, toys, convenient transportation of goods, and low prices.
3 / Easy payment, freight prepaid or freight collect.
4 /INGSU express services Including customs clearance and deliver to door one-stop service.
INGSU INTERNATIONAL LOGISTICS (CHINA) CO., LTD.
logistics & transportation from China to Myanmar/Laos/Vietnam/Cambodia/Thailand/Malaysia/Singapore/Philippines,
Customs clearance & customs declaration,
DDP/EXW/DAF/DDU trade terms,
express from China to Yangon,Myanmar.
http:/www.ingsu.cn /myanmar logistics company,myanmar Transportation company,myanmar land transportation,logistics,air,shipping,express,include duty charges,customs clearance,ingsu freight agency,cargo,ocean,general trade declaration,export tax rebate