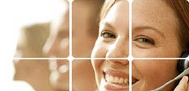 INGSU LOGISTICS CO., LTD.
Contact:Ms.Haoki
WhatsApp & WeChat:
+8613827272175

Q Q:2087258157
Skype:ruiliang183
Vietnam express
Door to door services from China to Vietnam by express.
INGSU logistics include customs clearance in Vietnam and pay customs duty charges services.
1/ Vietnam air express, transportation time:1-2 Working days,transport time is fast, the price is high.
2/ Vietnam general express, transportation time:3 Working days Suitable for general cargo transport, such as shoe materials, fabric accessories, ordinary plastic products, hardware.
3/ Vietnam air-land transportation, transportation time:5 Working days.
4/ Vietnam land transportation, transportation time:8-10 Working days.
INGSU INTERNATIONAL LOGISTICS (CHINA) CO., LTD.
logistics & transportation from China to Myanmar/Laos/Vietnam/Cambodia/Thailand/Malaysia/Singapore/Philippines,
Customs clearance & customs declaration,
DDP/EXW/DAF/DDU trade terms,
door to door services from China to Vietnam by land transportation/express/logistics/air/sea

http://wwwingsu.cn
/ myanmar logistics company,laos logistics company,myanmar land transportation,logistics,air,shipping,express,myanmar express,laos land transportation,cambodia,Thailand,malaysia,singapore,include duty charges,customs clearance,ingsu freight agency,cargo,ocean,general trade declaration,export tax rebate