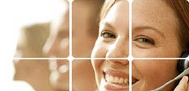 INGSU LOGISTICS CO., LTD.
Contact:Ms.Haoki
WhatsApp & WeChat:
+8613827272175

Q Q:2087258157
Skype:ruiliang183
MOFCOM, GACC & NMPA to Strengthen Quality Control of Med
source:China Customs date :2020-04-08 16:29 viewed:
MOFCOM, GACC & NMPA to Strengthen Quality Control of Medical Supply Exports
Source: MOFCOM website, March 31, 2020
The coronavirus has now accelerated its spread worldwide. According to the important instructions of General Secretary Xi Jinping on deepening the international cooperation in COVID-19 prevention and control and playing the role of a responsible major country, and based on the arrangements of the central leading group on the epidemic response, the Ministry of Commerce (MOFCOM) has established working mechanisms with relevant ministries, with each performing its duties and cooperating with each other. On the basis of meeting the needs of domestic epidemic prevention and control, enterprises are encouraged to expand production capacity and export orderly, so as to provide assistance within its capacity to the international community to fight against the epidemic.
The CPC Central Committee and the State Council attach great importance to the export of medical supplies and require the Ministry of Commerce, together with relevant ministries, to strictly control quality, maintain export order, and crack down on counterfeit and shoddy products. The quality and safety of medical supplies are directly related to people's lives and health. Once quality problems occur in the export of medical supplies, we will carefully carry out investigations, and punish any cases we find in accordance with the law with zero tolerance.
The Ministry of Commerce, together with the General Administration of Customs (GACC) and the National Medical Products Administration (NMPA), has made an announcement recently, requiring that exportable medical supplies must obtain relevant qualifications and meet the quality standards of the importing country or region. At the same time, we also hope that foreign buyers will choose product suppliers that meet the above quality requirements. We will continue to work with the international community to fight against the epidemic and build a community of a shared future for mankind.
http://www.ingsu.cn / logistics & transportation from China to
Myanmar,
Laos,
Cambodia
, Thailand, Vietnam, Singapore, Malaysia, Philippines.
Myanmar logistics company,Laos transportation company,Cambodia land transportation,Thailand logistics,
Vietnam
air,Singapore shipping,
Malaysia
express,/ include duty charges,customs clearance,ingsu freight logistics agency,cargo,
Philippines
sea ocean.