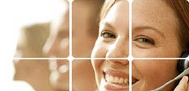 INGSU LOGISTICS CO., LTD.
Contact:Ms.Haoki
WhatsApp & WeChat:
+8613827272175

Q Q:2087258157
Skype:ruiliang183
Yangon urges people to stay at home during Thingyan holiday
source:MMTIMES MYANMAR date :2020-04-03 17:34 viewed:
Yangon urges people to stay at home during Thingyan holiday
YEE YWAL MYINT
YIN PA PA TUN
03 APR 2020
The Yangon government on Friday has urged people to stay at home during the 10-day Thingyan Festival holiday. Photo: Nyan Zay Htet/The Myanmar Times
The Yangon government on Friday urged people to stay at home during the 10-day Thingyan Festival holiday, except those who are involved in COVID-19 prevention, control and treatment activities.
The Yangon regional government committee on COVID-19 instructed officials of the 45 townships in the region to tell their constituents not to go outside from April 10 to 19, except when buying food and medicines.
Some of the township committee informed the residents within their areas using loud speakers.
"The Yangon Regional Government Committee made the decision to prevent any mass gatherings on the roads and street during the Thingyan period to control the spread of the virus," said U Hla Htay, a regional legislator.
U Soe Lwin, deputy mayor of Yangon City Development Committee was not informed about the announcement , he added.
As early as March the Health Ministry has prohibited the holding of mass gatherings and festivals and other entertainments events during the Thingyan Festival, which heralds the Myanmar New year.
The Myanmar government is trying to avoid an outbreak of the pneumonia-like disease that has already infected over 1 million people across 180 countries and killed more than 50,000.
Myanmar reported its first two confirmed COVID-19 cases on March 23 and since then the number of infections rose to 20, including one death.
Yangon region has a population of over 7 million, with over 4 million of them are residing in Yangon City, the country's economic capital.
http://www.ingsu.cn / logistics & transportation from China to
Myanmar,
Laos,
Cambodia
, Thailand, Vietnam, Singapore, Malaysia, Philippines.
Myanmar logistics company,Laos transportation company,Cambodia land transportation,Thailand logistics,
Vietnam
air,Singapore shipping,
Malaysia
express,/ include duty charges,customs clearance,ingsu freight logistics agency,cargo,
Philippines
sea ocean.