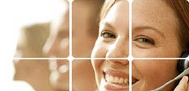 INGSU LOGISTICS CO., LTD.
Contact:Ms.Haoki
WhatsApp & WeChat:
+8613827272175

Q Q:2087258157
Skype:ruiliang183
land transportation from china to kyel gaung(DAF)
source:ingsu logistics date :2015-08-11 21:40 viewed:

land transportation from china to kyel gaung(DAF)
customs declaration
ingsu international freight Provide land Transportation from china to kyel gaung (China-Myanmar border) freight logistics services.

The kyel gaung is border trade economic zone of china.

Safe full course land transportation,ingsu myanmar logistics transportation include china customs declaration and myanmar customs clearance to muse myanmar.

kyel gaung customs declaration | ingsu kyelgaung freight | kyegaung logistics | kye gaung export | kyelgaung border DAF | kyel gaung trucks | kyegaung express | ingsu freight kye gaung to muse | kyelgaung to Yangon | ingsu kye gaung land Transportation .

China to myanmar/muse/lashio/mandalay/yangon,other city,etc..

ingsu international logistics (China) co., ltd,
China to Myanmar/Lao/Vietnam/ Cambodia /Thailand/Malaysia/Singapore logistics transportation,
include duty charges,(DDP/DDU)
customs clearance,
delivery to the door,
general trade declaration,export tax rebate.
http://www.ingsu.cn
Pls add My WhatsApp & Skype & WeChat ID: 8615814125063
China to Myanmar Yangon/muse/lashio/mandalay land transportation/Logistics/Express/Air/Sea.
Kyegaung logistics company,Kye gaung logistics & transportation,China to Kyelgaung/Kyel gaung logistics,land transportation,road freight,truck freight, air,express,courier,customs clearance & declaration,door to door, ingsu logistics & transportation,freight agency,cargo company.



http:/www.ingsu.cn /myanmar logistics company,myanmar Transportation company,myanmar land transportation,logistics,air,shipping,express,include duty charges,customs clearance,ingsu freight agency,cargo,ocean,general trade declaration,export tax rebate