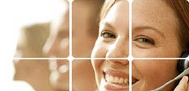 INGSU LOGISTICS CO., LTD.
Contact:Ms.Haoki
WhatsApp & WeChat:
+8613827272175

Q Q:2087258157
Skype:ruiliang183
Shwe li logistics transportation & Shweli road freight
source:ingsu international date :2015-08-11 07:49 viewed:
Shwe li logistics transportation & Shweli road freight
shwe li is on the border with Myanmar. It is an important location for trade with Myanmar, Sino-Myanmar business is growing fast, Myanmar is now one of Yunnan's biggest foreign trade partners.

Kyegaung border Economic and trade zone Located in Sino-Myanmar Border and was established to promote trade between China and Myanmar.

The area's import and export trade include the processing industry, local agriculture and biological resources are very promising.

ingsu international road cross -border land transportation, myanmar customs clearance logistics transportation, include duty charges and customs clearance delivery to the door. Solve individual business / enterprise / foreign trade import and export trade service.

ingsu international freight Provide from China to Shwe li- Kye gaung - Muse - Lashio - Mandalay-Naypyidaw - Yangon- Thilawa Special Economic Zone- Myawaddy freight logistics services,Safe full course land transportation,ingsu myanmar logistics transportation include duty charges and customs clearance door to door.

ingsu international logistics (China) co., ltd
from China to Myanmar/Laos/Vietnam/Cambodia /Thailand/Malaysia/Singapore logistics & transportation,
include tariffs charges,(DDP/DDU/DAF)
customs clearance & customs declaration,
delivery to the door,
http://www.ingsu.cn
Pls add My WhatsApp & Skype & WeChat ID: 8615814125063
China to Myanmar Yangon land transportation/Logistics/Express/Air/Sea.

Shwe li logistics company,Shweli logistics & transportation,China to Shwe li/Shweli/Shwe le/Shwele logistics,land transportation,road freight,truck freight, air,express,courier,customs clearance & declaration,door to door, ingsu logistics & transportation,freight agency,cargo company.