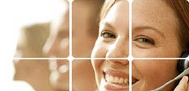 INGSU LOGISTICS CO., LTD.
Contact:Ms.Haoki
WhatsApp & WeChat:
+8613827272175

Q Q:2087258157
Skype:ruiliang183
China-Laos logistics,road freight,land transportation,expres
source:ignsu international date :2016-05-26 18:13 viewed:
customs clearance &

logistics transportation

services




from China to Laos
If you have international cargo transportation from China to Laos needs;
If you want to find a professional import and export trading & logistics company;
If you want the goods quickly and safely from China to Vientiane, Laos!
Then INGSU international logistics co., ltd. will be your good choice!
Whether Laos land transportation & express and sea shipping & LCL &FCL, we can provide for you with a full range of logistics solutions to help you easily solve the problem of international carriage of goods.
Why INGSU international logistics co., ltd. will be your good choice?
Reason 1: excellent strength, a good foundation.
INGSU international logistics co., ltd. Now Vientiane, Laos and Guangzhou, China both companies. On the Laos and domestic import and export business processes,Familiar with the relevant policies,in accordance with the law to carry out efficient import and export business,and the company perennial rooted in the two places,have a better social basis and innate advantages.
Reasons 2: professional protection, efficient supervision.
INGSU international logistics co., ltd. is now the main import and export trade logistics & customs clearance & declaration business, enterprises and Institutions duty-free materials door to door business, for all types of large and medium-sized projects to provide a full range of logistics solutions, with professional operational capacity.
At the same time, thanks to the company's advantages, we can effectively supervise the smooth implementation of all kinds of logistics projects by systematically and efficiently supervising, organizing and running regulatory mechanisms; and meet the logistics needs under various special circumstances.
Reasons 3: convenient transportation, strong transport capacity.
1.): Our transport is divided into sea shipping and land transportation&courier.
China to Vientiane, land transportation LCL&FCL business (about 5-7 work days to
China to Vientiane, sea transportation FCL business (about 12 days to arrive);
2.): Our business has advantages!
Our company has a wealth of operating experience in the land transportation business,
Our trucks directly transportation to Vientiane.
We are professional international road transportation company of China - Laos International logistics& transportation services provider.
INGSU logistics employs responsible specialists having long-lasting work experience in the field of logistics & transportation. In our company, reasonable prices of cargo transportation are ensured by the specialization of our employees related with cargo shipping from certain geographic regions.
We have strict quality guarantee,excellent employees and scientific mangement system. Faithfulness,liability,consideration and innovation are our enterprise's spirit,in conformity with the motto of "basic person,utmost reputation",we sinserely welcome customers all over the world.
ingsu international logistics (China) co., ltd,
logistics&transportation from
China to Myanmar/Lao/Vietnam/ Cambodia /Thailand/Malaysia/Singapore.
include duty cha
rges(DDP/DDU),
customs clearance&declaration,
delivery to the door,
www.ingsu.cn/en
ingsu@foxmail.com
Pls add My Skype & WeChat ID: +8615814125063
Laos express,Laos courier,ingsu Laos logistics,Laos road freight,Laos land transportation,ingsu Laos truck freight,Laos truck transportation,Laos sea shipping,Laos air,ingsu Laos customs clearance,pay duty charges in Laos,ingsu Laos delivery to door,Laos LCL,Laos FCL
http:/www.ingsu.cn /myanmar logistics company,myanmar Transportation company,myanmar land transportation,logistics,air,shipping,express,include duty charges,customs clearance,ingsu freight agency,cargo,ocean,general trade declaration,export tax rebate