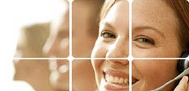 INGSU LOGISTICS CO., LTD.
Contact:Ms.Haoki
WhatsApp & WeChat:
+8613827272175

Q Q:2087258157
Skype:ruiliang183
land transportation from China to Kyaukse,Myanmar(DDP)
source:ingsu international date :2015-03-25 15:02 viewed:
land transportation

from China to Kyaukse,Myanmar(DDP)
Kyaukse township is a township of Kyaukse district in the Mandalay region of Myanmar(Burma). It makes up the area including the town of Kyaukse.

ingsu international logistics road cross -border land transportation, myanmar customs clearance logistics transportation, include duty charges and customs clearance Delivery to the door. Solve individual business / enterprise / foreign trade import and export trade service.



ingsu logistics provide from China To Kyelgaung - Muse - Lashio - Mandalay - Kyaukse - Naypyidaw - Yangon- Thilawa Special Economic Zone - Myawaddy freight logistics services,Safe full course land transportation,ingsu myanmar logistics transportation include duty charges and customs clearance to door.

ingsu international logistics(China)co.,ltd.
logistics & transportation from China to Myanmar/Lao/Vietnam/ Cambodia /Thailand/Singapore/Malaysia,
include duty charges,(DDP/DDU)
customs clearance,
door to door,
http://www.ingsu.cn/en
Skype & Wechat: +8615814125063
land transportation/logistics/express from China to Kyaukse,Myanmar.





http://wwwingsu.cn/en #Myanmar logistics company, Kyaukse logistics,Kyaukse land transportation,Mandalay logistics,Yangon air,Kyaukse road freight,Yangon shipping,Myanmar express,Myanmar courier, Lashion land transportation.